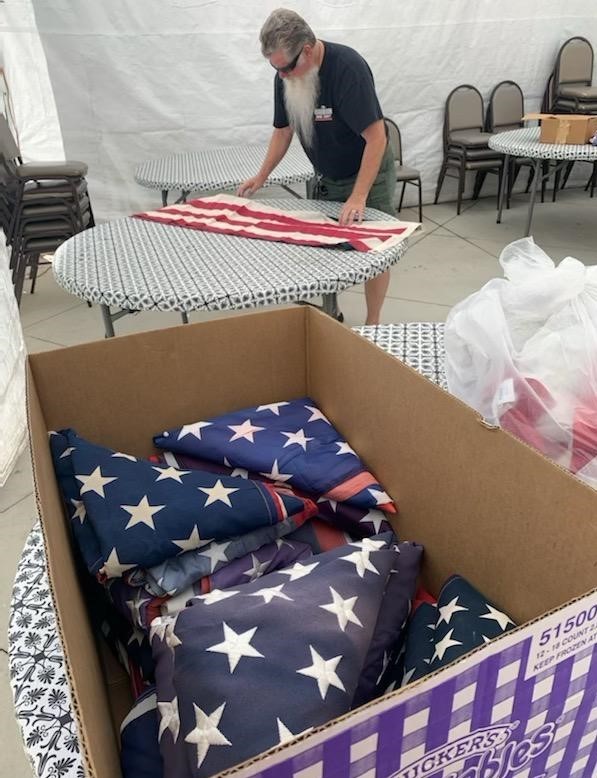 Flags
The American Flag, when it is in a poor condition that it is no longer a fitting emblem for display, should be retired in a dignified way, preferably by burning. The flags should be treated with respect and not burned like a pile of rags. Prior to burning, each flag shall be folded into the accepted triangular form.
Mission Viejo – Saddleback Valley Lodge is the area collection point for discarded and damaged American flags. We have collected over 500 flags for disposal. Americanism Committee Chairman Len Holt and our wonderful volunteers; Jenny Buford, Carol Caputo, Linda Holt, David Moon, and Russel Sindt folded all the flags. A big "thank you" to all our volunteers for their help.
The folded flags were then delivered to the Fullerton Lodge #1993, for the District's annual "Flag Retirement Ceremony" which takes place on November 13th. All are invited to attend this impressive and dignified Elks ritual held this year at the Fullerton Lodge and conducted by the Exalted Rulers of the eight Orange Coast District Lodges.
Len Holt, Americanism Chairman, Lodge Inner Guard